Advancing Workforce Development: Regions Foundation Awards Grant for Powerful New Program
October 6, 2021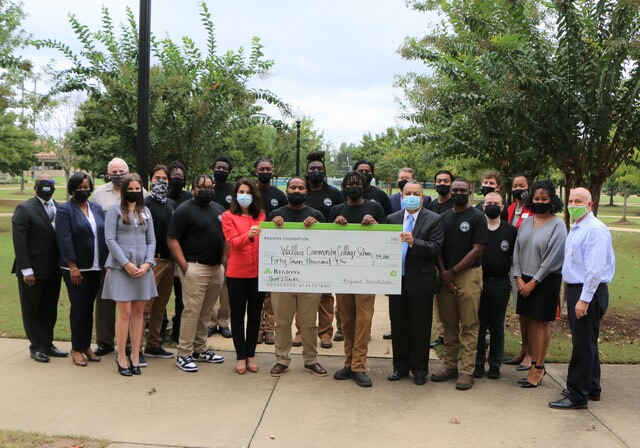 In Selma, Alabama, Shift2Success is helping students take a major step toward launching successful careers.
SELMA, Ala. – Oct. 6, 2021 – The Regions Foundation, a nonprofit initiative primarily funded by Regions Bank, on Wednesday announced a $57,000 grant to Wallace Community College Selma (WCCS) for the new Shift2Success Manufacturing and Ready to Work Training Program.
Shift2Success is a workforce development initiative that empowers students with core professional skills including resume writing, job interview preparation, and more – along with technical skills, such as production practices, quality standards, and safety practices. Together, these skills empower students to fulfill in-demand careers across the manufacturing industry. The eight-week program gives students the opportunity to earn up to five specialized training certifications.
The Regions Foundation's grant supported the inaugural class of students who began coursework in August. The first 15 students to participate graduated Wednesday, each with at least two nationally recognized certifications. Students will continue their studies at the two-year college and can participate in the school's apprenticeship program. (downloadable .pdf)