Edmundite Missions make donation to WCCS
May 19, 2021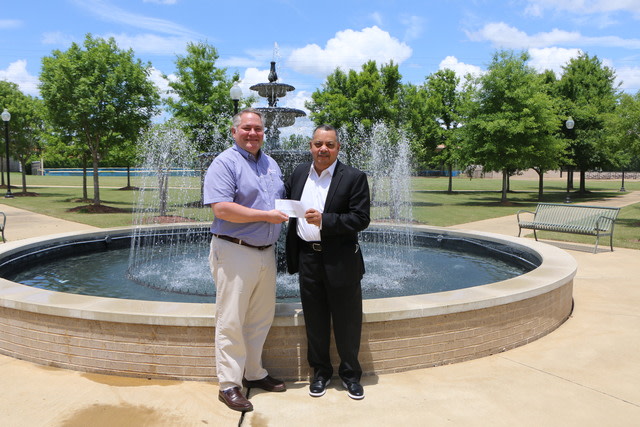 Heading
For years, the Edmudite Missions has helped many students at Wallace Community College –Selma to begin, continue, or finish their education and take a step towards new possibilities and a rewarding career, improving the lives of themselves, their families, and the entire community.
The Edmundite Missions continued their support on Wednesday, May 19, 2021 by presenting President James Mitchell with a check for $15,000.00 to endow a fund that will be overseen by a committee at the College to help students succeed in the classroom and begin their careers.
The Missions will provide ongoing support so that the fund will grow and continue to help students in need for many years. "We are so excited to be able to help. When we hear from students who need one or two classes to graduate and they have no idea how they will come up with the resources to pay for it, we are compelled to help them overcome this challenge. It's exciting to see a student be able to finish their education and break the cycle of poverty." said Chad McEachern, President and CEO of the Edmundite Missions.
"The Edmundite Missions have been very supportive of the college over the years and we look forward to working with them on future endeavors," said Dr. Mitchell.
Picture caption: Chad McEachern, President & C.E.O. of the Edmundite Missions and Dr. James M. Mitchell, WCCS President