Wallace Community College, South University to sign articulation agreement
January 31, 2023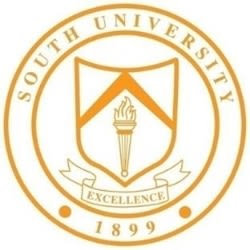 FOR IMMEDIATE RELEASE | MEDIA INVITATION

Media invited to signing of collaborative articulation agreement between Wallace Community College and South University located in Savannah, Georgia.
DATE: Thursday, February 2, 2023
TIME: 10:00 a.m.
LOCATION: Student Center Media Room
Wallace Community College Selma
3000 Earl Goodwin Pkwy
Selma, AL 36703
South University is a private university with its campus and online operations in Savannah, Georgia, United States. Founded in 1899, South University consists of its School of Pharmacy, College of Nursing and Public Health, College of Health Professions, College of Business, College of Theology, and College of Arts and Sciences. The university is accredited by the Southern Association of Colleges. South University is owned by Education Principle Foundation (aka Colberk Foundation), a non-profit which also owns the Art Institutes.
Learn more about South University at www.southuniversity.edu
Wallace Community College works to provide high-quality learning-centered educational opportunities and services through diverse instructional-delivery modes that are responsive to individual, community, state, and global needs.
Learn more about Wallace Community College at www.wccs.edu
Media Contacts:
Johnny Moss, III
Wallace Community College Selma
johnny.moss@wccs.edu
Office: 334-876-9233
Mobile: 334-327-2209